About Us
Categories:

About

Time of issue:

2018-11-28 00:00:00

Views:

0
The company was established in 2016, mainly processing calendered hot-rolled steel strips, producing various specifications of iron discs, aluminum discs, screws, rivets and other metal products and hardware standard parts, integrating production, processing and sales.
The company is located in Jinguzhou Economic Development Zone, Xinhui District, Jiangmen City, with beautiful environment and convenient transportation. It covers an area of about 4500 square meters and has 1 calendering production line and 7 automatic stamping production lines.

"Producing high-quality products and providing high-quality services" has always been the business purpose of the company. For many years, in order to uphold this purpose, all employees have independently developed a large number of molds through unremitting efforts and active reform and innovation, and can produce various specifications of iron and aluminum discs with thickness of 0.3mm-5.0mm and diameter of 78mm-400mm. It is equipped with more than 1000 large, medium and small finished product transfer iron boxes, which makes the rust prevention of products longer, the transportation more convenient and the use more convenient for customers. It is deeply welcomed and recognized by customers.In 2020, the company was certified as "High-tech Enterprise" by Guangdong Provincial Department of Science and Technology, Department of Finance and Tax Bureau.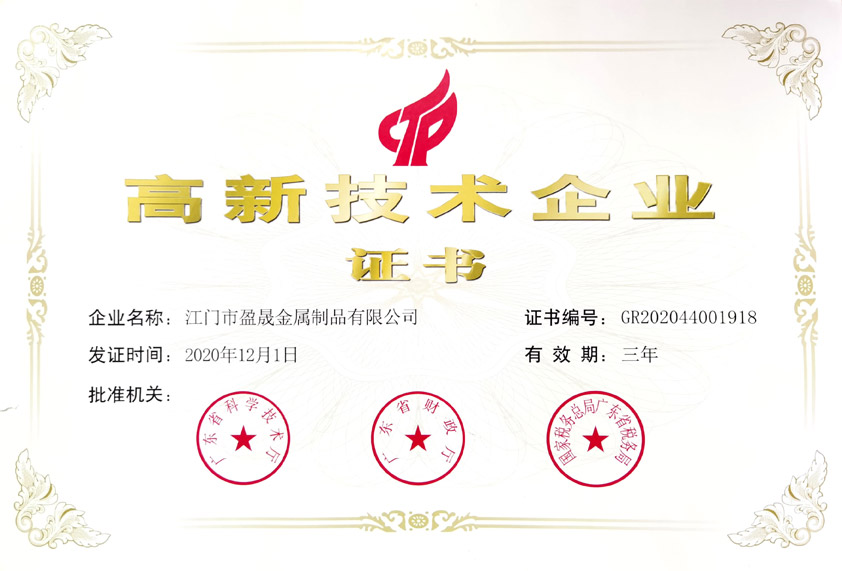 E-mail:1053285385@qq.com
Address: No. 10, Fusheng Road, Jinguzhou, Xinhui District, Jiangmen City, Guangdong Province , China